Durable, easy to clean, and beautiful for your basement, garage, or work room
Roughly 90% of our time is spent doing prep work when installing epoxy flake flooring. Skipping this crucial step can cause the epoxy to peel up from the floor in just a few months. On the other hand, our process ensures your floor will look great for decades.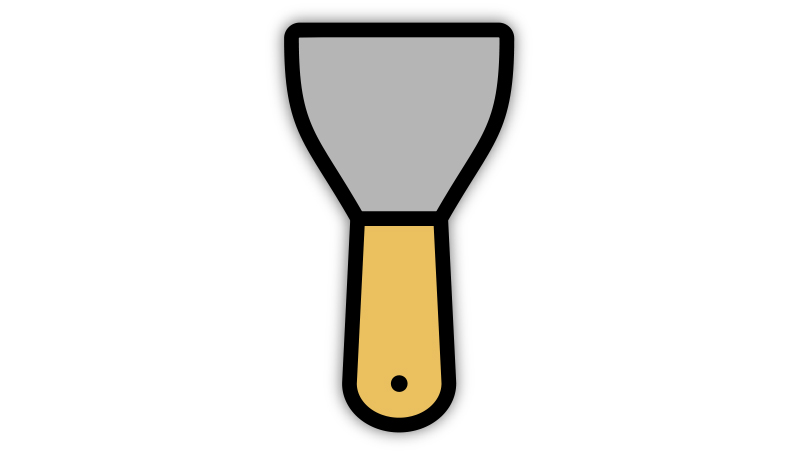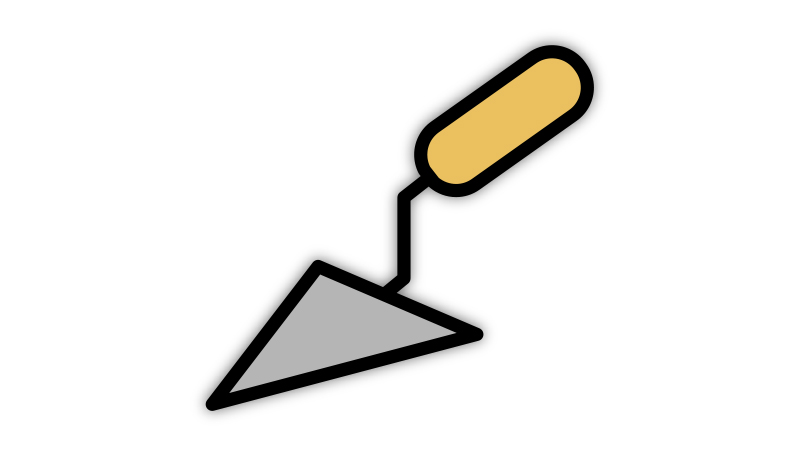 REPAIR
By fixing cracks and divots, we knock out any loose concrete and fill them a manufacturer approved product.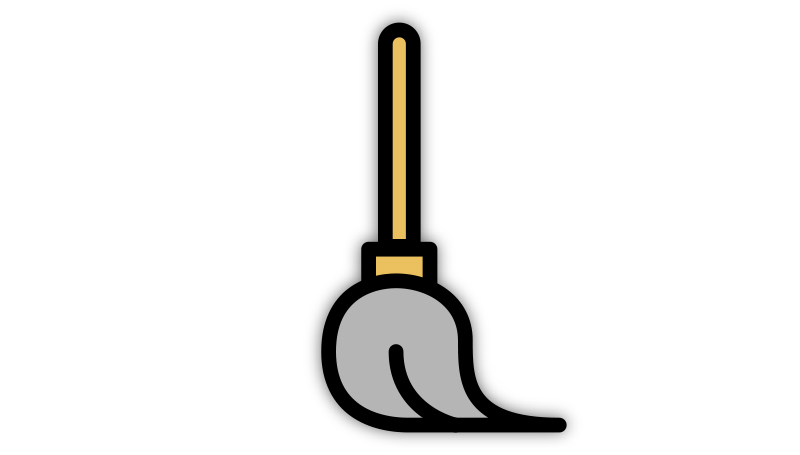 CLEAN
After grinding down the floor and making repairs, we make sure the floor is completely clean before installing our products.
Some epoxy floor companies skimp on floor prep by using an acid etch to clean the floor. However, this won't properly profile your floor and will cause bonding issues. Diversely, we want to do it the right way on the first try, so you never have to worry.
Next, following preparation, the base of the floor coat is added, then color flake broadcast, followed by a durable polyaspartic top coat.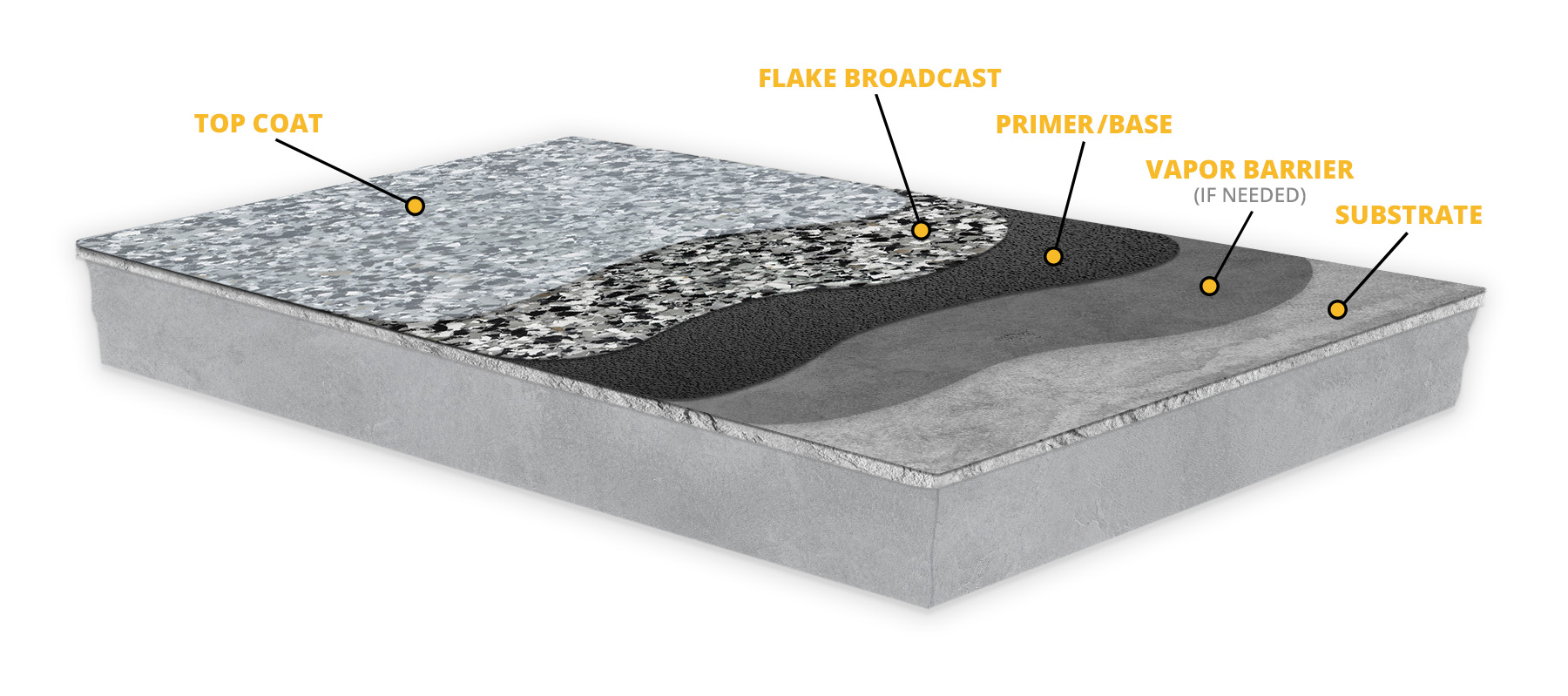 Because we truly care about our work to the fullest extent, only the most exceptional products make it on your floor. Above all, the flooring systems that we install are truly the best of the best.
HIGH SOLID EPOXY COATING
First and foremost, our team only uses high solids epoxy coatings, no cheap water based products here. Most importantly, high solids epoxy coatings leave a thicker, more durable coating behind.
PROTECTIVE TOP COAT
Once the epoxy is dry, we top it with a polyaspartic coating that is 5-6 times stronger than the epoxy itself. Similarly, it's also chemical resistant, UVA rays resistant, and cleans up like a breeze.
Although we list our most popular color options, we can mix and match any flake combination.
COLOR OPTIONS
Have a color pattern in mind? Understandably so! Firstly, choose from two different styles: solid color and color flake. Secondly, we'll directly bring you a color swatch catalog so you can decide which color scheme fits best.
FINISHING OPTIONS
Give your floor an extra shine with a glossy finish. Moreover, we also include an optional anti-slip finish for stairs and walking paths for that extra added layer of safety.
EPOXY FLAKE FLOORING IS PERFECT FOR
FOOD & BEVERAGE FACILITIES
ASK BRANDON ABOUT EPOXY FLAKE FLOORING
I'm sure you have a lot of questions about epoxy flooring. Therefore, I'm happy to help.
Can you explain the cost of epoxy flooring?
Installing epoxy flooring in a typically starts at $4-5 per square foot depending on the size of the floor. Costs can vary further based on the condition of your current floor, your color preferences, and additional surfaces you'd like coated, like stem walls and stairs.
Damaged concrete floors will have to be patched and ground down before we can lay epoxy. Conversely, the cost of this additional labor and material will depend heavily on the condition of the floor.
Additionally, we can remove any coating currently on your concrete floor: old epoxy, carpet, tile, or glue. Pricing for coating removal ranges from $0.25-$1 per square foot.
The price for coating stem walls depends on the height of the wall, but prices usually range between $2-3 per linear foot. Stair pricing starts at $35/step.
Our company has a wide range of color options for both color flake and solid color epoxy flooring. Nonetheless, we happily offer custom colors for a small additional fee.
To conclude, these numbers are just meant to help you estimate the cost of a new epoxy floor. For a final quote, give me a call today.
What is the time commitment involved in installing an epoxy floor?
Installation of an an epoxy floor in your home or garage usually takes a day and a half to complete. But, install time will depend on the condition of the current floor, the size of the project, and the weather if we're installing in a garage.
Contrarily, commercial projects will vary depending on the size of the floor. We are also able to work mornings, nights, or evenings to fit around your schedule.
How does epoxy compare to polyurea flooring?
Use of high solids epoxy coating gives you, the customer, a longer lasting floor. While polyurea is stronger than epoxy, the key to a long-lasting floor is how well it adheres to the concrete underneath. Polyurea dries so quickly that it fails to grab hold of the concrete well.
Is there any comparison between epoxy and garage tiles?
Garage tiles are a temporary solution and only good for a small portion of your floor, like a work bench area. Unlike epoxy, garage tiles are hard to clean and allow water to seep through the cracks. Further, this can cause mold underneath the tiles. Lastly, garage tiles can be very pricey compared to epoxy flooring.
In conclusion, I would not recommend garage tiles for your entire floor. As a matter of fact, many of our customers have called us to replace their garage tiles with epoxy.